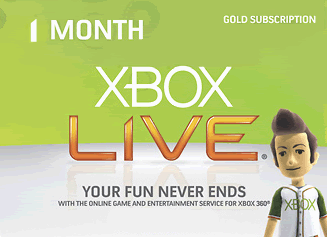 Because ppl didn't win My "1 Month Gold" Competition there is a way that everyone can win.... because NetFlix/Xbox Live is offering a free 1 Month Xbox live code thats Leaked at 1up.com boards Very easy and can only use Once per Acount
1.
Click here
2. Enter code W2N4F9
3. Enter your email address and confirm it
4. Fill out the CAPTCHA field, and press submit
Note: it is one code per unique email/ip combination.
So Garb some Gold in your Arsehole
And Enjoy =D