March Recap....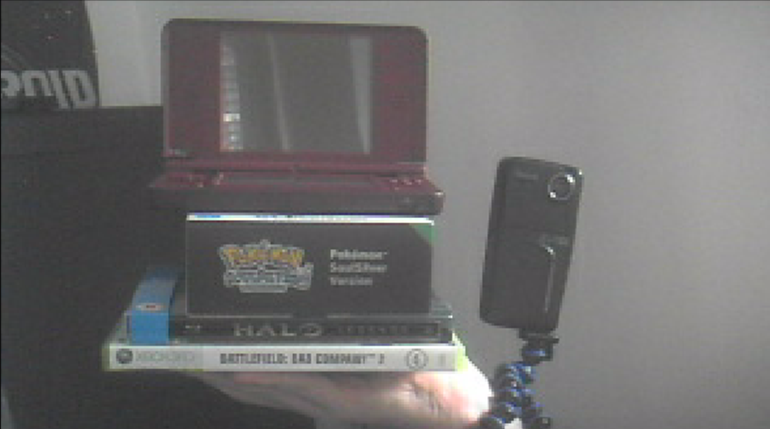 Wow March was Awesome the DSi XL got a Hit on My Youtube Page.... Upgrading to a NEW Camera and Tripod with Awesome Editing Software to Improve on My Videos... also Played Hour on 2 Good Game on Battlefield and Pokemon
Now for April....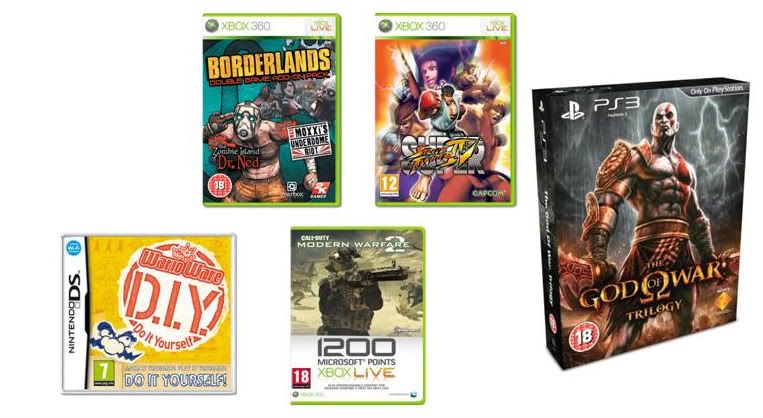 April.... well Im Plezed with My Job Pay came in such a Good time When God Of War Trilogy Boxset was announced so I will be Getting all 3 God Of War Games on the PS3 for £65 because I lack on My PS3 Lately sorry to Say..... But looking forward on Playing it Because I Loved God Of War - Chains Of Olympus on the PSP but not Played God Of War 1 and 2 so it's good to have all Three in One Pot with a Nice Box to put it in Like a DVD Boxset..... Now the other stuff I would like to Get are Borderlands DLC Disc Saves me Buying Microsoft Points and also if Any of My Friends would like a Install on a Offline Xbox 360.... Speaking of Microsoft Points I would like to get a Limited Edition 1200MSP because it Saves me Money and Would like to get a Arcade Machine for Game Room also some Bit and Bots and Save some Microsoft Points for a Rainy Day lolz.... Super Street Fighter IV Im Mainly getting it to Play with My Friends Online that are getting it so Will be Fun.... also the last thing is Wairoware D.I.Y Now that Game is going to be FUN because it's like Filpnote but with Making Games and it looks interesting for a Game
So Yup Thats April......